Whether you are a visitor from outside of Canada or a curious resident, Toronto's museums should be on your must-see list this season. Throughout 2017, Toronto is celebrating Canada's 150th anniversary with TO Canada with Love, a year-long program of events and installations commemorating Canada's 150th birthday. Here are some highlights of the many exhibits showcasing our civic and national history that will enrich your understanding of our great city while providing  insight into what it means to be Canadian:
Canadian history, both political and natural, abounds at the Royal Ontario Museum. Plan your day carefully to allow enough time to take in everything that you want to see.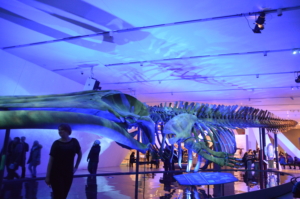 "Out of the Depths: the Blue Whale Story," the current blockbuster exhibit, showcases the ROM's incredible acquisition of the gigantic whale (skeleton) that died off the coast of Newfoundland in 2014, along with insight into the species' astounding biology, evolution, behaviour and conservation issues. And while you are in the Museum, don't miss the acclaimed Sigmund Samuel Gallery of Canada for an enlightening perspective on our nation's heritage. If you can't identify the central figure or the event depicted in this painting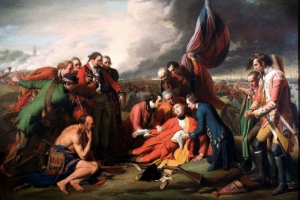 (at right) and know why it is central to our history, you need to make your way to the ROM!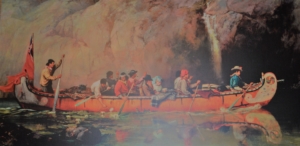 Be sure to explore the enduring legacy of Canada's many First Peoples at the adjacent gallery.
At the nearby Bata Shoe Museum, "Art and Innovation" features a variety of footwear, garments and tools highlighting the artistry and ingenuity of the many cultures that have inhabited the Arctic for centuries.
Toronto: Tributes + Tributaries, 1971-1989 at the Art Gallery of  Ontario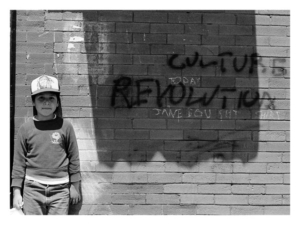 until May 22, contains more than 100 works by 65 artists and collectives to illuminate an innovative period in Toronto's evolution. This exhibit, which explores the emerging expressions of varied communities within the urban mosaic in a variety of media, fills the AGO's entire fourth floor contemporary galleries, along with satellite locations throughout the building.
Don't miss "A Canadian Bestiary," a thought-provoking series of multi-media installations (through May 21) by  ceramist Janet MacPherson that explore our collective consciousness and mythology at the Gardiner Museum of Ceramics, a veritable "jewel-box" of a museum that houses the collection of  George and Helen Gardiner. MacPherson's complex, slip-cast ceramics examine the boundaries between humans and animals; our relationship with nature and urbanism; and migration as a theme in our civilization.
The Market Gallery at the St. Lawrence Market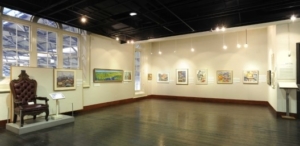 features changing exhibitions about the cultural, physical and social evolution of Toronto, through artwork, maps, photographs and other artifacts. Opening March 25 and continuing through July 1, the Gallery will present "Settling in Toronto: The Quest for Freedom, Opportunity and Identi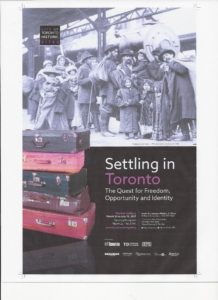 ty," which will show how immigration has transformed our city from its earliest days as a British military outpost.
And while you're visiting the St. Lawrence Market, don't miss the permanent exhibit about Toronto's history in the basement…this is one of the most informative exhibits in the city, and one of my favorite stops when escorting visitors through this popular destination.
Whatever your personal or group's area of interest and available time, for a most illuminating excursion, don't overlook the many treasures to be found within Toronto's cultural landmarks.