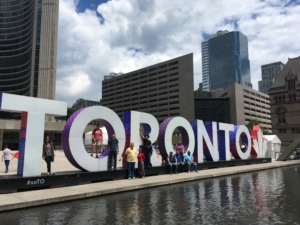 Every season, I share my passion for Toronto with hundreds of visitors from all over the world. In 2017, Toronto welcomed over 43 million visitors, shattering previous records. What makes this incredibly dynamic and diverse city so endlessly fascinating? If Toronto isn't already at the top of your bucket list, here's why it should be:
VIBRANT
In Toronto, you'll find the best of all worlds-the vibrant culture and expanse of a big city, along with a human-scale accessibility. Tourists are a heterogeneous group, with a range of interests, but Toronto really has it all: a rich history, great architecture, cool attractions and wonderful museums; beautiful greenspace, pulsating nightlife, an incredible food scene, amazing theatre, film and music; fun things for families and kids, celebrated sports teams, great shopping and a dazzling array of internationally-renowned festivals and events…just for starters.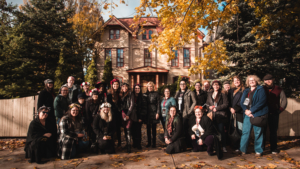 DIVERSE
Toronto's ethnic diversity gives the city its unique character.  The author Anne Michaels has described Toronto as "a city where everyone has come from somewhere else." One of the most multicultural cities in the world, half of Toronto's population was born outside of Canada. Over 140 languages are spoken here. As we make our way around the city, I often challenge my guests to name all of the languages they can identify.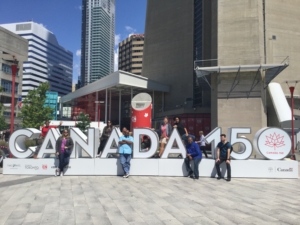 WALKABLE
When Toronto was founded, the original parcel of land was carved up into over fifty 100- and 200-acre lots. As the city evolved, these tracts of land were subdivided and developed for housing. After World War II successive waves of immigrants from Europe moved into the beautiful, downtown Victorian homes. Today's colourful ethnic neighbourhoods of Chinatown, Little Italy, Little Portugal, Kensington and others, grew out of these original subdivisions and were once populated by earlier waves of newcomers. In the 1970s, Jane Jacobs, the celebrated author and urbanist, embraced Toronto's neighbourhoods and walkability. Today, the best way to experience the richness of Toronto's "urban fabric" is on foot.
INNOVATIVE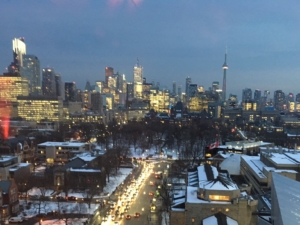 Toronto always wanted to be a big city on the world stage. Today, it is garnering international acclaim as a centre of innovation. In October, 2017,  Google's Sidewalk Labs announced that it was partnering with Waterfront Toronto to develop a completely new and experimental district on the waterfront, to explore the ways in which technology can improve the quality of urban life in the city of the future.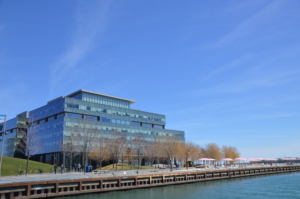 And over the past decade, Toronto has set the bar in its approach to environmentally-oriented development standards. The recently-enacted "TransformTO" is an innovative City-led climate action plan that outlines the city's multi-pronged response to climate change in our region, through the implementation of Green building standards, reduction of greenhouse gases, along with innovations in transportation, air quality, water management, ecology and biodiversity, and waste.
And in January, 2018, Toronto was named one of twenty finalists (the only Canadian city out of 230+ entries) for Amazon's new headquarters.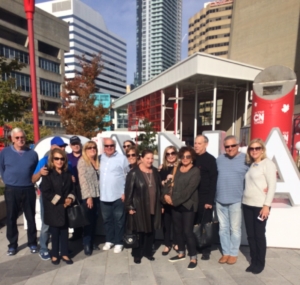 As we explore the city together, I like to say that "every building, every neighbourhood tells a story, and that these stories, woven together, tell Toronto's story." A city is a work in progress, and Toronto's story continues to unfold. Join me this season as I continue to weave and share the story of one of the world's most welcoming, diverse, dynamic and innovative destinations.